Around the Boards..Bruins, Monarchs and More
Bruins Canadiens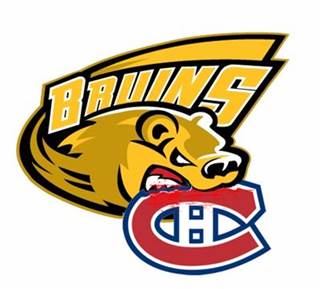 The hometown Boston Bruins will host their arch rivals, the Montreal Canadiens tonight at the TD Garden with face-off scheduled for 7:30 pm.
It's a dream matchup for the second round as two Original Six NHL teams go at it for the Atlantic Division title, in their 34th playoff meeting in a storied history.
The Canadiens have the all-time edge, but it's the Bruins who have won seven of their last 11 battles, including the last two in 2009 and 2011. Click here to view series schedule.
Auction
Haven't joined a club yet for this season, well the timing couldn't be better. The Legends are auctioning off a 2014 Season Membership at Stonebridge C.C. valued at $1995.00 and Opening bid is just $500.00. For course information visit the Stonebridge Country Club website by clicking here. Stonebridge is home of the NH Legends of Hockey Annual Golf Classic which is being held on Friday July 11, 2014.
Bidding is open though Friday May 9, 2014 at 6 :00 pm. We will update the highest bid with the bidders initials and amount at 5 pm on a daily basis.
Current Bid $
Email Jim Hayes at hayes743@comcast.net with your bid and good luck.
Monarchs battle on in Best of 5
With the series tied at 1 all, the #1 seeded Manchester Monarchs traveled to Norfolk to take on the 8th seeded Admirals last night. With the game scoreless at the end of regulation, the Admirals scored at 14:51 of overtime to give the Norfolk Admirals a 1-0 victory over the Manchester Monarchs. Eastern Conference Quarterfinals at the Norfolk Scope Arena on Wednesday night.
With a 2-1 lead in the series, game 4 is slated for Friday night in Norfolk and if necessary the final game would take place Saturday night, also in Norfolk.
Catch all of the play-by-play action of Monarchs hockey with Ken Cail on Monarchs Radio Network WGIR AM 610, WGIRAM.com, and at manchestermonarchs.com presented by Manchester-Boston Regional Airport. For all Monarchs news click here.
The Los Angeles Kings,
After losing the first three games to the San Joe Sharks in the best of seven in round one, , the Kings battled back to win four in a row by the score of 5-1 last night in San Jose.
With the series win, the Kings have became only 4th NHL team to overcome and win a playoff series after trailing 0-3.
The Kings will face the Anaheim Ducks (and NH's own Ben Lovejoy) in the Western Conference Semifinals which begins on Saturday at Honda Center in Orange County.
For all Kings news click here.
2013-14 Supporters Drive Update
On October 1, 2013 the NH Legends of Hockey began our Annual Supporters Drive for the period running through September 30, 2014.
Our Supporters List as of 3/17/2014 can be viewed by clicking here. For all who have already joined, we thank you and for those who have not, we hope you will consider doing so.
You may send a check, made payable to the NH Legends of Hockey, PO Box 777, Manchester, NH 03105-0777. If you prefer to use your credit card to support the Legends click here: Select the Support Level of your choice and please include your mailing address, phone and email information.
Please visit our NH Legends of Hockey Facebook Page and "Like Us" to receive our upcoming Facebook posts.