Supporter Campaign Sets Record Numbers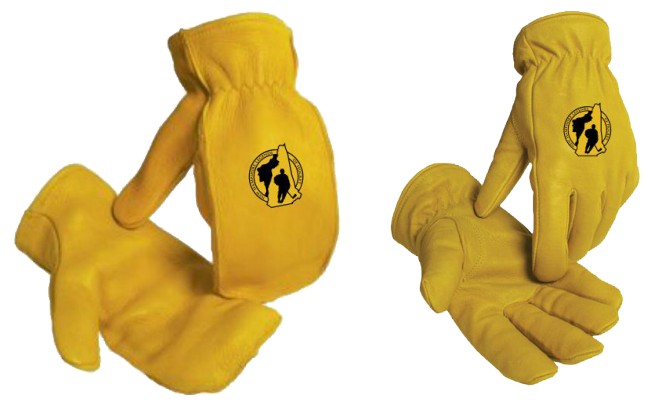 January proved to be our largest single month ever for individuals joining the Supporter Campaign. Thank you so much.
We closed the month with 108 individuals joining and of that number 47 are in our Hall of Fame.
The mittens and gloves seem to be a hit. Those should arrive within 2 weeks, and will be mailed to the 66 individuals who ordered them.
Click here to see the 47 Hall of Famers who joined. You can view the current supporters on our website by clicking the Supporters drop down menu.
We will reorder February's mittens and gloves at month end once again.
In addition, we thank all individuals who will be joining this month in advance.
Want to pay online? Click the button below.
Our calendar runs from January 1st to December 31st.

More Information:
There are four types of annual Support Levels: White $25; Blue $50; Red $100; Platinum $150 or more. This year, supporters at the Red or Platinum levels will receive either gloves or mittens, to view click here.

Tax ID: 56-2421910. *According to IRS regulations, the value of your contribution must be reduced by the value of benefits you receive. To view and or print 2021 Supporter Brochure, click here.

The White Level includes: one decal and the supporter's name on our web site.
The Blue Level includes: one decal; the supporter's name on our web site; a 2021 NH Legends of Hockey black hat with the Legends' logo.
The Red Level includes: one decal; the supporter's name on our web site; a pair of lined deerskin gloves or mittens from Fargo Apparel with our Legends logo laser engraved. Unisex sizes are listed on the return panel.
The Platinum Level includes: one decal; the supporter's name on our web site; a 2021 NH Legends of Hockey black hat and a pair of lined deerskin gloves or mittens from Fargo Apparel with our Legends logo laser engraved. Unisex sizes listed on the return panel.

Please send your check, made payable to the NH Legends of Hockey, to PO Box 777, Manchester, NH 03105-0777.

If you'd prefer to pay by credit card, please visit our website, nhlegendsofhockey.com, click the "Membership" and "Join Us" tabs, then select the support level of your choice. Please be sure to include your mailing address, , phone, email information and size for mittens or gloves if applicable.

The Board of Directors