The Stanley Cup® is coming to the Induction Ceremony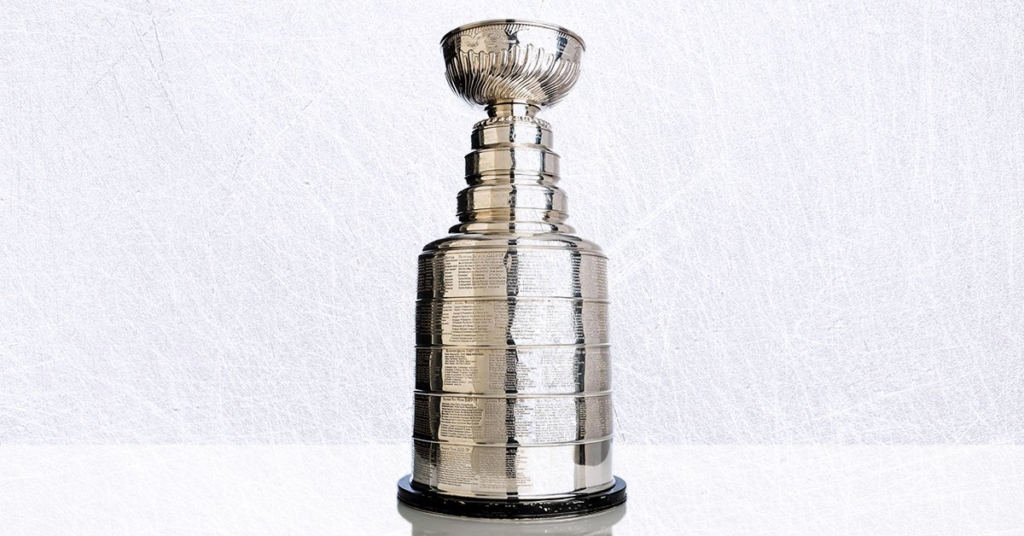 On Wednesday, we received official word from THE HOCKEY HALL OF FAME in Toronto, that The Stanley Cup® will be at our event. We are ecstatic to add this historical element to what will be a day to remember!
The New Hampshire Legends of Hockey (Legends) will host the Eighteenth Hall of Fame Induction Ceremony & Luncheon on Sunday, October 24, 2021 at the Grappone Conference Center, in Concord, New Hampshire.
This year's Hall of Fame inductees include Ben Lovejoy and Lauren Slebodnick who are being inducted as players; Brian Murphy is being inducted as an official; Bruce Valley is being inducted in the media category; and Paul Chalue is being inducted as a builder.
In addition, the history of the Exeter High School (Blue Hawks) Boy's and Girl's teams will also be recognized and honored.
The festivities begin with the social hour at 11:30 and the induction and celebration will kick off at 12:30 pm by Master of Ceremonies, Ken Cail. The program also includes Joe Marsh as our Keynote Speaker.
Our Hall of Fame Induction event honors New Hampshire's hockey elite — men and women who have made significant contributions in New Hampshire as players, coaches, officials, builders, or media representatives. The Legends is pleased to announce Bauer will be our Presenting Sponsor and St. Paul's School is once again our Luncheon Sponsor. In addition, New Hampshire Amateur Hockey Association and Werner Mazda will be our two Title Sponsors, and New Hampshire Distributors is the Social Hour Sponsor. In addition, nucar Automotive Group is the Ring Sponsor.
The Legends is a New Hampshire non-profit, 501(C)(3) organization dedicated to preserving New Hampshire ice hockey history, maintaining the state's Hockey Hall of Fame, and promoting the sport to New Hampshire's youth.
The Legend's and The Hall of Fame are currently working on the set-up for photo opportunities at the conclusion of the event.
Sponsorship deadline is October 4th. At this time, Gold, Silver and Bronze sponsorships are available – and Gold and Silver levels include complimentary tickets.
Ticket deadline is October 15th. Tickets are available to the general public for $40.00. Checks should be made out to NH Legends of Hockey and mailed to our Executive Director, Jim Hayes, 25 Fire Road 34, Strafford, NH 03884. Names of all attendees must accompany the check or purchase through our site by clicking here.
The Stanley Cup® will arrive near the end of the ceremony, and pictures will be taken from approximately 3:00 pm to 4:00 pm.

The Legends ask that you please wear face coverings inside, if not fully vaccinated against Covid-19. You are considered fully vaccinated two weeks after the final vaccine dose. Thank you.
If you have questions on either please contact Jim at hayes743@comcast.net or 603-731-4168.