Millville Bruins Trailer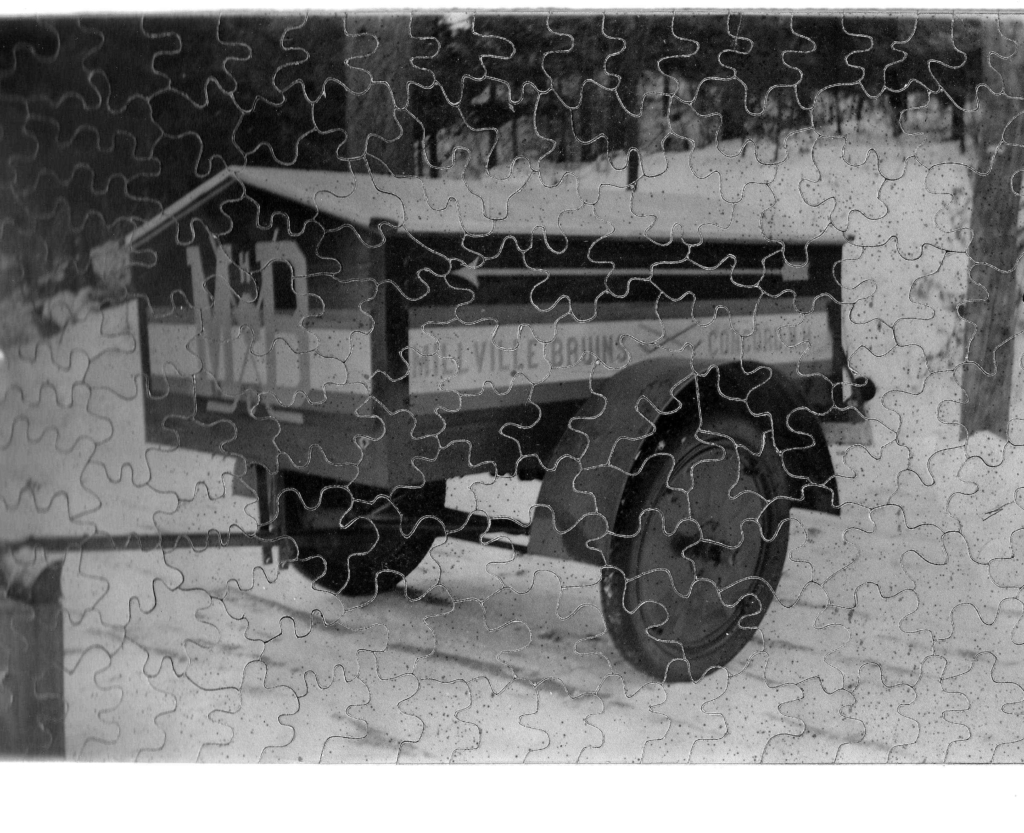 This puzzle was donated to the NH Legends of Hockey by Bob Hart of Concord and photographed by Board Member Mark Bogacz. The Bruins played used this trailer to carry their hockey equipment to all away games. Bob retrieved this artifact from his parent's house (Joseph and Alice Hart) in Concord.
A little about the Bruins – The Millville Bruins began play in 1926-27 and finished in 1938-39 with their main rival being the Sacred Heart Hockey Club in the capital city. According to periodicals, they played most of their home games in Concord, however some of their games were played on the Hopkinton Rink which was built on Kimball Pond (behind the old Horseshoe Tavern) for the 1932-33 season, the 180' x 80' rink with 3 ½' boards were built, in addition, thirteen 500 watt lights were placed over the ice surface and was known for one of the finest rinks in the state. Of note, for the 1932-33 season, the Hopkinton Hockey Club was formed and played all their home games there.